Dominic Grieve Admits He May Resign Tory Whip If Boris Johnson Wins Leadership Contest
13 July 2019, 09:51
Dominic Grieve tells LBC he will have to think 'long and hard' about whether he can continue to take the Tory whip if Boris Johnson becomes Prime Minister.
The former Attorney General and Conservative MP said he wouldn't leave the party, but may decide to resign the party whip if the former London Mayor wins the leadership contest.
Speaking to Andrew Pierce, Mr Grieve described the leadership candidate as having "no responsibility except to himself" and is not supporting Mr Johnson in the contest.
But when asked by the LBC presenter how difficult it would be to remain on the Conservative benches if Mr Johnson wins the leadership contest, Mr Grieve said he will consider resigning the party whip.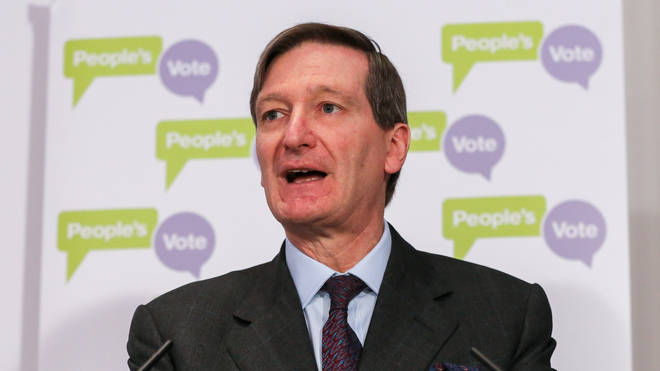 "If [Mr Johnson] does win this election and becomes leader of the party and Prime Minister, then my duty is to see what he's doing in parliament and to discuss with with my colleagues whether in the circumstances I can give him my support on anything, and whether his policy is so bad that it would be impossible for me to remain in the party at all," Mr Grieve said.
"I would not be defecting to another party, but it pains me to see my party in the condition in which it's going, although political parties do go through bad moments and eventually recover.
"Whether I could stay keeping the whip is another matter, but we'll cross that bridge when we get to it."
Watch above.