Labour Could Be In Government At Next Election: Jeffrey Archer
3 November 2018, 10:13 | Updated: 4 November 2018, 17:49
The Labour Party could be in government at the next general eleciton, Lord Archer warns.
The Brexit agreement Theresa May brings to the House of Commons could make or break the next election for the Tories, Jeffrey Archer warns.
The former deputy chairman of the Conservative Party said he thought that Jeremy Corbyn could be living in Downing Street after the next election.
Speaking to Andrew Pierce, he said: "I can't see [Corbyn] winning an election, but I can see the Conservative Party losing an election."
"If we go on tearing ourselves apart and quarrelling and squabbling instead of governing the country, quite rightly the British people will throw us out.
"I don't think he'll win, but he'll still live in Number 10."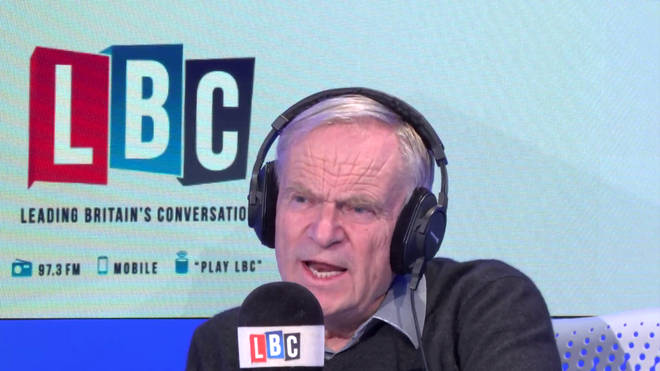 "So much depends on the agreement Theresa May brings back to the House of Commons on Brexit.
"If no agreement, no deal, anything could happen."