Tory Eurosceptic Warns Overturning Brexit Would Be Like "Losing A War"
28 September 2018, 18:34
A Conservative MP has ripped into calls for a second referendum saying it would be a "defeat for the British people" that is comparabale to "losing a war".
Eurosceptic Sir Bernard Jenkin described campaigner's demands for a so-called People's Vote as "patronising rubbish" from "posh, rich, elite people".
He spoke to Andrew Pierce at the end of a week in which Labour did not rule out backing Remain in any second referendum.
But, Sir Bernard, MP for Harwich and North Essex, warned of wide-spread anger if Brits were made to vote gain.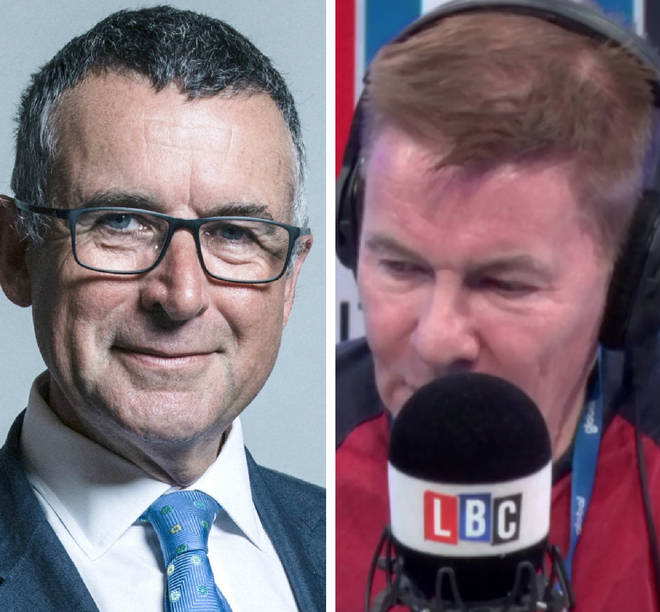 He told LBC: "People have little enough faith in politics and politicians as it is.
"If this bogus democratic method is used for reversing effectively the referendum decision that was taken in 2016 that would be a disaster for the constitution and a disaster for this country.
"It would be something of a defeat for the British people, the British people want to have their self-governance back.
"It would be the elite fixing another poll and saying 'you can't have it'.
"It would be like almost losing a war frankly".