Beverley Turner: My Teenage Son Told Me He Would Carry A Knife
29 November 2017, 15:24 | Updated: 29 November 2017, 15:27
Beverley Turner has spoken of her shock after revealing her teenage son told her he would consider carrying a knife if felt threatened.
The LBC presenter, who was sitting in for Shelagh Fogarty on Wednesday, said the conversation with her 14-year-old had left her "gobsmacked".
She was speaking following figures which show knife crime has claimed the lives of 25 children and teenagers in England and Wales so far this year.
It means 2017 is likely to be the worst year for such deaths in almost a decade, according to statistics obtained by the Guardian.
While discussing the topic, Beverley revealed a conversation with her teenage boy during a car journey which had left her stunned.
"I said to him 'can you ever imagine carrying a knife?' and he went 'yeah'."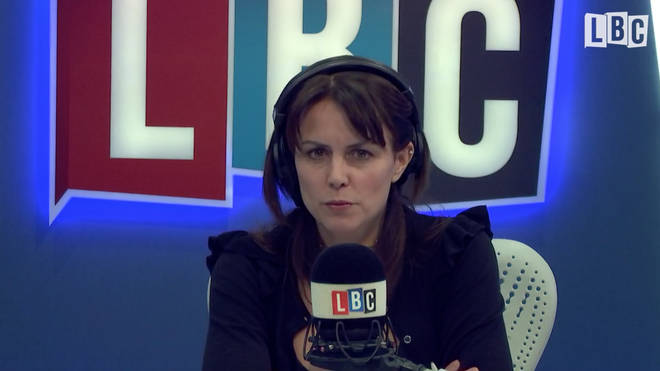 She continued: "I looked at him and said 'seriously?' and he said 'well if I thought was going to get bullied or I was going to get hurt I might carry a knife'.
"And I looked at this kid beside me and I was just absolutely gobsmacked because I thought if he - as 14-year-old from a relatively stable family background and doesn't fit the demographic of these children being hurt - if he thinks that's OK what help is there?"
Beverley said after warning him of the terrible dangers and consequences that comes with carrying a knife, she believes the message hit home.
"But what was obvious to me," she continued. "Is that he carries that fear of walking down the street on his own and seeing gangs of lads and feeling threatened and knowing he has a phone and wallet in his pocket and thinking he could be the victim of crime.
"So, what's going on?"