Caller's Remarkable Proof Of How Loud It Is Living On Heathrow's Flight Path
5 June 2018, 20:31 | Updated: 5 June 2018, 20:41
Clive Bull didn't believe this caller's claim of how loud the planes coming until Heathrow are... but this unbelievable moment changed his mind.
The government has finally given the go-ahead to build a third runway at Heathrow to solve Britain's problem with air capacity.
Marlene has lived in Windsor for 40 years and says living directly under the route to the west London airport has got worse and worse.
And she had a message to all the people backing the Heathrow expansion: "People who are for this should live under the flight path where Heathrow lanes fly over you at six in the morning. It's unbelievable."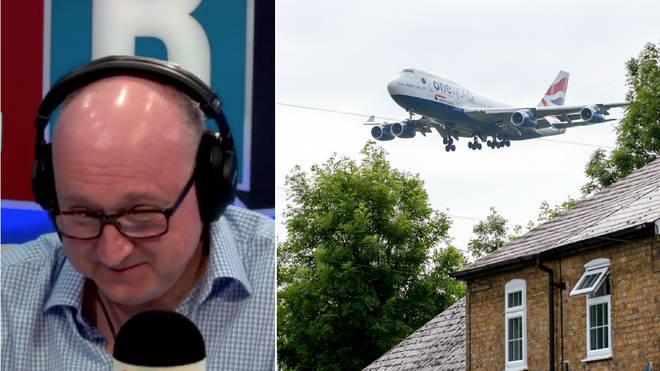 Clive was slightly skeptical about the noise a plane could make for someone living so far away from the airport.
But when the noise of the plane flying over was so noisy, he couldn't hear what Marlene was saying.
And it happened again... and again just in this short call.
Watch the video at the top of the page.