"I Became So Addicted To Gaming I Went Weeks Without Showering"
3 January 2018, 13:25
I became so addicted to gaming there were times where I'd go weeks without showering or brushing my teeth, this man admitted during his honest call to LBC.
Lewis got in touch after the World Health Organisation announced gaming addiction would be listed as a mental health condition for the first time.
It's described as a pattern of repeated gaming behaviour that becomes so severe it takes "precedence over other life interests".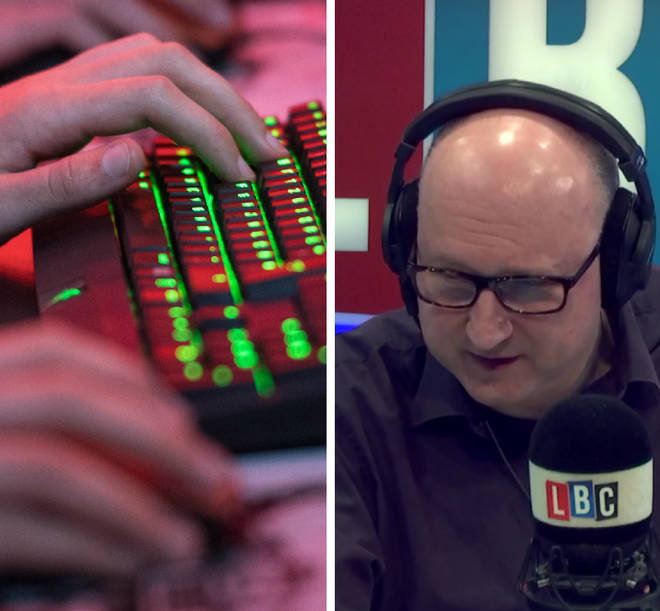 And the caller, 27, knew that all too well, describing himself to Clive Bull as an "absolute gaming addict" which was "comparable to alcoholism".
"It's an escape from your life," Lewis said. "Online you can be anyone you want to be.
"Online people don't know the problems you have in your life, the issues you have in your life - you can just be whoever you want to be."
As the conversation progressed, Lewis opened up further.
He continued: "I got to about 26 and started realising, I worked nine hours a day, I'd finish work and all I'd do is game, eat, sleep.
"There are points where I'd go weeks without showering, because I work outside getting muddy everyday I didn't see the point in showering, I wouldn't brush my teeth, I wouldn't even bother taking care of myself."