This Interview On Labour's Social Care Policy Left Clive Bull Baffled
13 December 2016, 07:48 | Updated: 13 December 2016, 15:31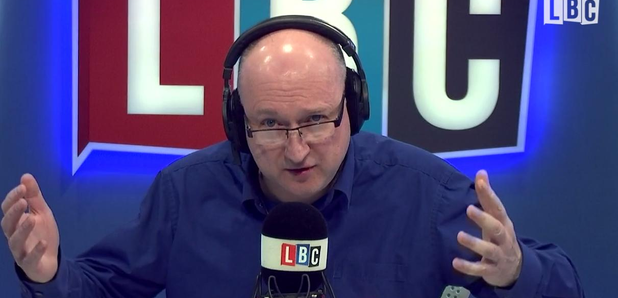 Clive Bull was left frustrated as Labour's Shadow Health Minister criticised the government over social care... but then couldn't come up with a single policy to improve things.
Barbara Keeley dismissed the government's plan to increase council tax to pay for better social care.
But when Clive asked her how Labour would pay for the improvements, she said their policy is to ask the government to fund more social care.
How will they pay for it? Her responses infuriated Clive.
Ms Keeley said: "I don't think it's fair, having pulled essentially £5billion in the years of austerity from the council care budgets now to turn around to councils and say 'Here's a problem, you sort it out'. It's not fair on the councils and it's not fair on the council tax payers. We need a centralised solution."
But when Clive asked her what that solution is, she responded: "The second part is to say to the government 'Let's come up with a new system so that we don't get into these crises'. We need a new solution."
Clive pressed again, saying: "You keep saying 'Wouldn't it be great to have this new system?'. Well, what is it then?"
Ms Keeley sounded unsure, saying: "Nobody can come up with this overnight. It's not an easy issue."
This left Clive baffled and he retorted: "But surely you know where you want to go with this."
The Shadow Health Secretary's frustrating response: "Well we need to work this through."
Clive's sigh said it all.