"I'm Leaving my Heavily-Tattooed Skin To A Friend When I Die"
30 August 2017, 07:47
Darren Adam was shocked to discover what this caller was leaving to a friend when he dies - his skin.
Dave in Croydon called in as Darren was discussing the rising cost of funerals and how people are paying for it.
And Dave had a unique method of funding his own funeral - selling off his tattoos.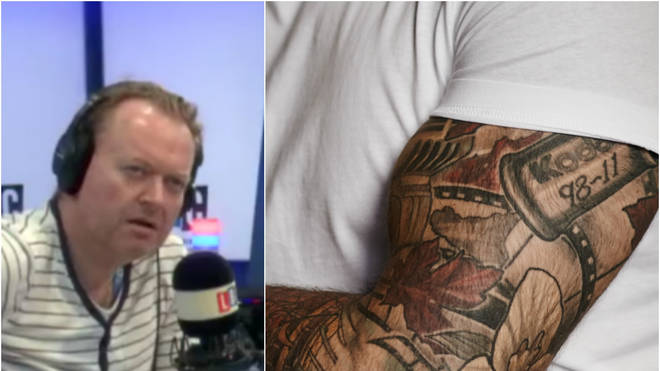 He said: "When I was showing off a new tattoo, someone said to me that if you owned a painting, it wouldn't go in the ground with you when you die.
"So why should my skin?"
Watch the remarkable call above.