Toronto Witness Breaks Down As He Describes The Moment A Man Died In His Arms
24 April 2018, 12:04 | Updated: 24 April 2018, 12:20
A witness to the van attack in Toronto that left 10 people dead broke down in tears as he described the moment a man died in his arms.
Diego DeMatos was on his way to the gym when he passed what he thought was a hit and run.
"It was just a regular Monday afternoon" he told Darren Adam.
He said: "I never thought I'd witness something like that.
"It all happened very fast."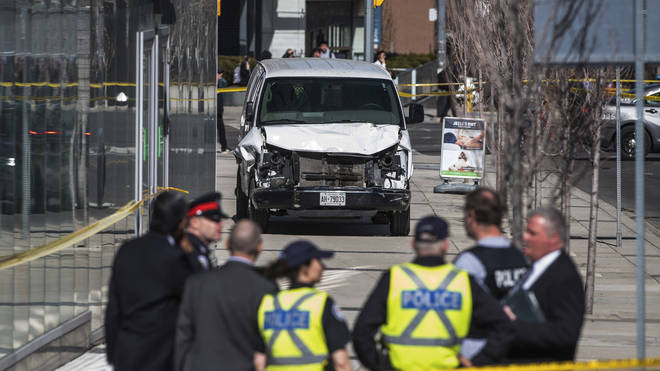 Mayor of Toronto, John Tory, said: "We are admired around the world for being inclusive and being accepting and considerate.
"This is a tie when this community should come together, these are the kinds of things we expect to happen, we hope they don't happen anywhere in the world but especially, we don't expect them to happen in Toronto."
Authorities anticipate that officers will remain at the police cordon for several days, and have appealed to witnesses for further information.
The suspect, Alek Minassian, is due to appear in court today.