The Brexiteers Are Losing, Says People's Vote Spokesperson
19 August 2018, 08:57 | Updated: 19 August 2018, 09:41
Brexiteers like Nigel Farage and Jacob Rees-Mogg are "losing", according to the People's Vote campaign.
The director of communications for the People's Vote campaign said that the British people "by a large margin" are now seeking a second referendum on Brexit.
Tom Baldwin told Ian Payne that the reason why Nigel Farage is returning to politics "is not because he's winning, but because he's losing the argument."
The former UKIP leader, Mr Farage, said that he would be part of a battle bus tour by the Leave Means Leave group in opposition to Theresa May's Brexit proposals.
Mr Baldwin said: "The British people by a large margin now are saying they do want to have their democratic voice heard before we leave the European Union.
"The reason why Nigel Farage is doing this is not because he's winning, but because he's losing the argument."
Ian Payne challenged the viewpoint, by pointing the spokesperson to back to the Prime Minister.
"Nigel Farage coming back onto the campaign trail and all the worry from Jacob Rees-Mogg is not because they think they're losing, it's because they think that Theresa May isn't going to deliver what was promised," Ian said.
Mr Baldwin replied: "Everybody's worried about what Theresa May's delivering, but what Jacob Rees-Mogg and Nigel Farage want is a no deal Brexit.
"That means we leave without any deal in place."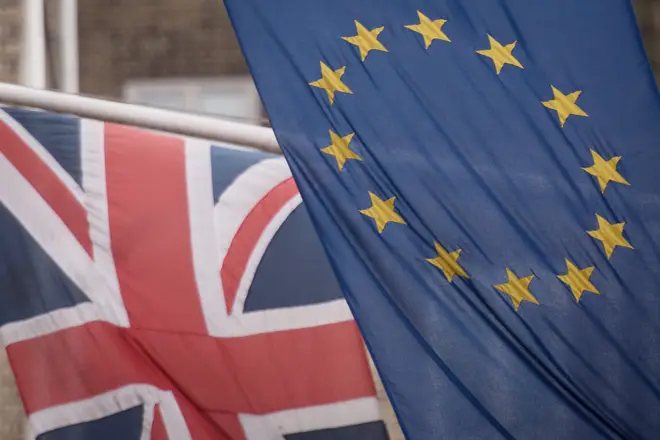 Mr Baldwin repeated a comparison used by Julian Dunkerton, the co-founder of clothing brand Superdry who donated £1m to People's Vote.
"He said it's a bit like being in a restaurant," Mr Baldwin said.
"You order some food and it comes to you, and it's chicken: it's undercooked, smells, and going to make you ill.
"What do you do?
"Do you eat it simply because you ordered it?
"Or do you send it back to the chef and get yourself a steak instead?"
Watch the interview unfold in the video at the top of this page.