Homosexuality Won't Be Fully Accepted In My Lifetime
7 July 2018, 18:59
Benjamin Butterworth believes that homosexuality will not be fully accepted in his lifetime, as there are still many countries that haven't come round to the idea of gay rights.
The journalist and commentator said that he thinks it will be "highly unlikely" that the problems facing the gay community will be gone in 50 years time.
He told Ian Payne that despite homosexuality in Britain being decriminalised half a century ago, "we've still got all these problems."
He said: "It really frustrated me when people talk about gay people not facing prejudice anymore because there are lots of gay football fans who will be enjoying both Pride and the match.
"They can't in many cases go to the World Cup or don't feel comfortable going to a country where you literally get beaten up and attacked for being gay."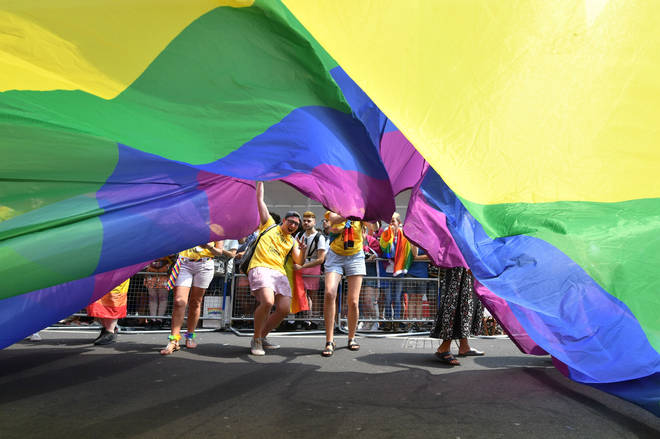 More than a million people celebrated Pride in London with a parade and parties across the city.
Parade director Christopher Joell-Deshields said this years' event was the most diverse yet.
472 organisations were represented by 30,000 people in a parade that marched through Piccadilly.