Overstretched Police Are Too Busy Dealing With "Petty Squabbles" On Social Media
24 September 2018, 13:35 | Updated: 24 September 2018, 13:42
Police officers are becoming overstretched because they're being forced to intervene in people's trivial social media spats, the head of the Police Federation has said.
John Apter told LBC police were being dragged to sort people's "petty squabbles" rather than focusing on serious crime.
He represents 120,000 rank-and-file officers and says they no longer feel like they can do the job they signed up to do.
Mr Apter even revealed officers had been sent to deal with an argument over a remote control.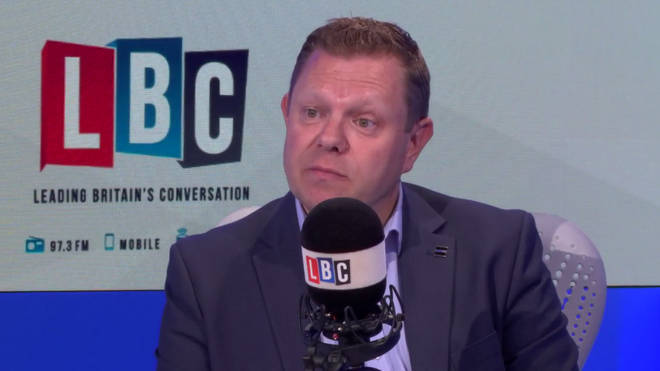 "I was called to an argument between two brothers and the parents called the police to in fact act as the parent," he said speaking of one previous incident.
"This is the sort of thing that is going on across the country all too often, especially now with police resources stretched.
"Society really has to make a decision on what it wants from its police."
On social media, Mr Apter said there was a case for police investigating the more serious matters - but argued there were mechanisms within such platforms where users could report any inappropriate behaviour.
He added: "All too often police officers are being dragged in to dealing with people's petty squabbles, their petty arguments where either they should deal with it themselves or the bosses within policing should be brave enough to say 'that is not a matter for the policing'."