Prison Nurse Has Seen Evidence Of Radicalisation In Jails Across Britain
2 August 2017, 18:20 | Updated: 2 August 2017, 18:24
A prison nurse who has worked in prisons across Britain has told LBC he has seen evidence of radicalisation inside jails across the country.
Sam has been part of the service for eight years and told Ian Payne there was "not enough" prison officers to stem the problem.
It comes as three men dubbed "the Three Musketeers" were found guilty of plotting a terror attack on a police or military target in the UK.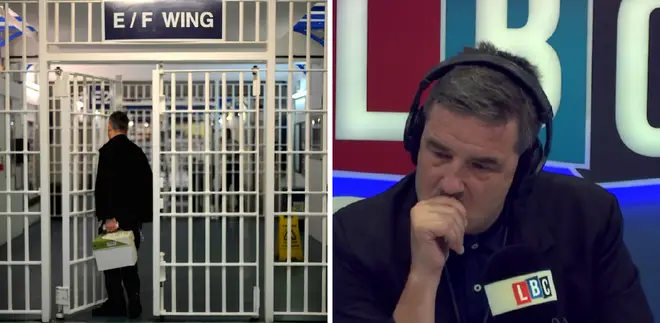 Read more: Gang who called themselves 'Musketeers' guilty of plotting UK bomb attack
Naweed Ali, Khobaib Hussain and Mohibur Rahman first met while in prison, the trial heard.
Earlier this year a new 100-strong counter-terrorism task force was announced by the government to try and stop prisoners becoming radicalised while serving their sentence.
However, Sam explained Ian the problem was already deep-rooted inside jails right across the country.
"They need more officers on the wings because prisoners are being locked up for 22 hours a day," he said.
"They have time to chat between the walls, they have time to chat between them."
Sam explained how dangerous prisoners would target "vulnerable" and "shy" inmates as soon as they arrived inside.
"You will see people coming and trying to be friendly with them, offering them goods like biscuits to cigarettes.
"After this they will start doing what they do best."