Salisbury Council Leader: Novichok Victims Had "Complex, Difficult Lives"
5 July 2018, 08:19 | Updated: 5 July 2018, 09:12
The Conservative Council Leader of Salisbury described the man and woman exposed to Novichok as having a "chequered history with housing", as counter terrorism police lead the investigation.
Matthew Dean told Ian Payne that the two people exposed to the nerve agent Novichok in Amesbury have had "complex, difficult lives".
The Conservative council leader also said that the pair have "had a very chequered history with housing issues in and around Salisbury."
Mr Dean was responding to the suggestion that the man involved used to be homeless and took drugs.
"They've been through some real difficulties together, they are lovely people who have been through really hard times," he said.
"They've had a lot of assistance from Wiltshire Council around housing."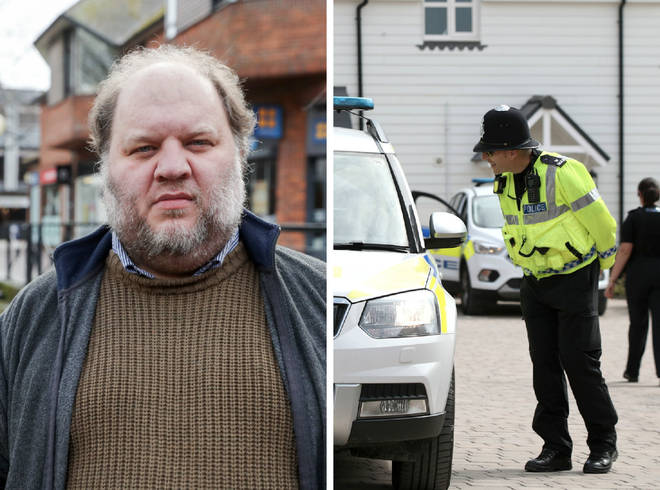 Police initially believed the two patients had fallen ill after taking drugs from a contaminated batch, however tests from the Porton Down laboratory confirmed the pair had been exposed to the same nerve agent used to target Sergei and Yulia Skripal in March.
Paramedics were first called to a residential address at 10:15 on Saturday 30th June where a 44-year-old woman, named locally as Dawn Sturgess, had collapsed. Paramedics were called back to the same address later that day, where a 45-year-old man, named locally as Charlie Rowley, had also fallen ill.
Police say that they are not aware of anybody else with the same symptoms linked to this incident.
Assistant Commissioner for Counter-Terrorism Neil Basu said: "We are not in a position to say whether the nerve agent was from the same batch that the Skripals were exposed to.
"The possibility that these two lines of investigations might be linked is clearly a line of enquiry for us.
"The investigation team, as it has done in March, continues to work closely with experts from Public Health England, who have emphasised that, based on the number of casualties affected, it is not believed that there is a significant health risk to the wider public."