US Guest Embarks On Huge Two-Minute "Fake News" Rant Defending Trump
22 August 2018, 18:00 | Updated: 22 August 2018, 18:05
A former adviser to President Bill Clinton went on a huge two-minute rant defending Donald Trump - and it's a must watch.
Oliver McGee switched from the Democrats to the Republicans during the Obama-era, and he certainly wasn't shy in making his views known.
It was sparked after President Trump accused his former lawyer of making up stories in order to get a deal from US prosecutors.
Michael Cohen's pleaded guilty to campaign finance violations.
He says the now-president told him to pay "hush money" to an adult film actress and a model to influence the 2016 election.
Mr Cohen says he's also "happy" to aid an inquiry into alleged Russian collusion.
But the revelation left Mr McGee fuming.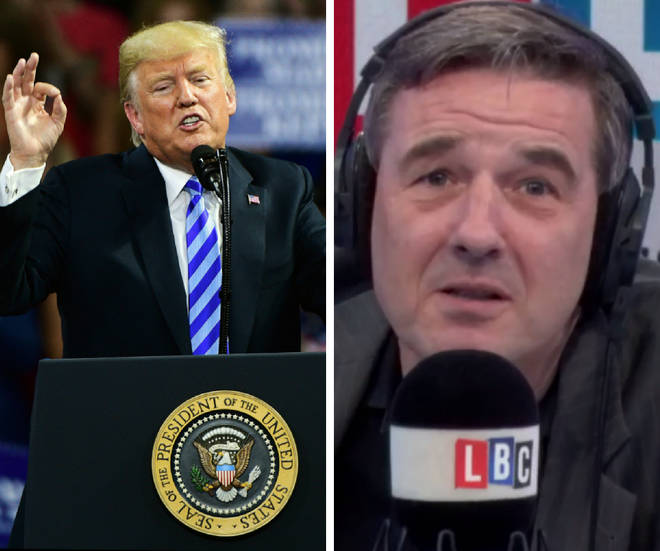 In a remarkable two-minute rant he thundered: "I'm so sick of this Russian collusion delusion from Hillary Clinton's side that started all of this.
"It's destroying the country and I'm sitting here talking to the UK, which is the Queen's country, talking about this nonsense.
"We've had a 10-trillion dollar increased value since this president was elected and we're talking about some soap opera on hookers and prostitutes and payments - I'm sick of it and most of the Trump supporters right now are too.
"We're tired of it, we've turned off our TV sets and shame on the fake news media constantly putting this story in front of us - America is better than this."