Katie Speaking About A Child Refugee She Met Might Change Your Mind About Her
12 February 2017, 10:50 | Updated: 12 February 2017, 12:26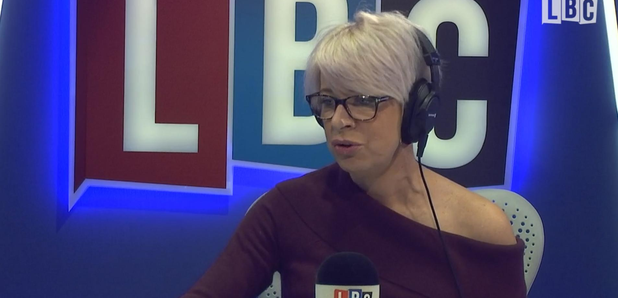 Katie Hopkins recounted meeting a child refugee while visiting the camps in France. What the LBC Presenter said might make you think of her differently.
On her Sunday morning LBC show she was speaking about the government's decision to stop taking child refugees, despite initial thoughts that the UK were to take 3,000.
Katie Hopkins visited the Calais Jungle last year to see what was happening with the 'migrant crisis' for herself.
Here she recounts meeting a refugee mother and her child and what she says may surprise you.
She said: "We were fortunate enough, during the night, out on the road, to meet a lady and another lady with her young son. We managed to talk to her, went to see her.
"Then we met up with her again the next day and it turned out the young son, must have been about five or six, was actually a girl, a daughter.
"And inside her caravan it was clearly a daughter, she was all dressed up in pink, she had little things up on her wall, a really sweet little girl, but she was dressed a a boy, so that she wouldn't be stolen from her mum or taken in the night. Or taken amongst the camp and then not seen again.
"Now that's the image in my head that's stuck with me. That's the girl I would like to have seen come across. I would like to have seen that mum, with that girl, no longer having to dress as a boy for her safety.
"Dressed as a girl again and been brought to Britain and being allowed to be a girl and be safe as a girl, and feel that they had a a home. That's what I wanted to see.
"You know my heart was really invested in this."
She went on: "I came home. I was upset then, to see how badly I felt that little girl that I had spent a lot of time with, how badly she'd been let down."
Katie added that she continually texted someone at a charity asking to speak to him about child refugees, and that she wanted to help.
She said: "I was so cross. This is me, in my private time, texting charities, begging them to try and manage themselves better."