Katie In The Calais Jungle: An LBC Documentary
16 September 2016, 13:56 | Updated: 20 September 2016, 14:00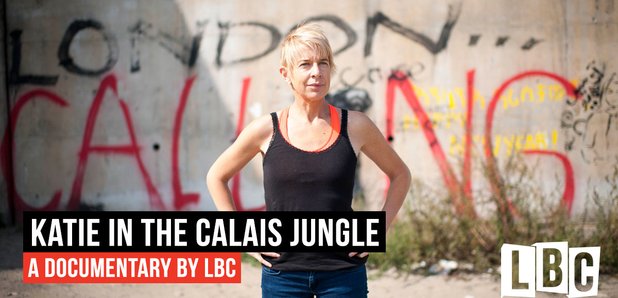 Katie Hopkins reports from the Calais Jungle for LBC in an unmissable documentary that will give you a fresh insight into the migrant crisis - and Katie.
The "Jungle" camp for refugees and migrants in Calais has become a focal point for the debate around immigration to the UK from Europe.

Katie has been a strong critic of how migrants trying to get to the UK have been dealt with, saying most of the people who want to cross the channel to British shores do not deserve to stay here.

She visited the camp for LBC to experience for herself what life is like in the Jungle - and what she found shocked Katie herself.

She wanted to have a conversation with the people she's been criticised and to see if she still believed the right thing to do was to send them home.

Listen above and let us know in the comments what you make of Katie's report.