Katie Slays Owen Smith For Making Promises He Can't Keep
28 August 2016, 11:34 | Updated: 2 September 2016, 11:42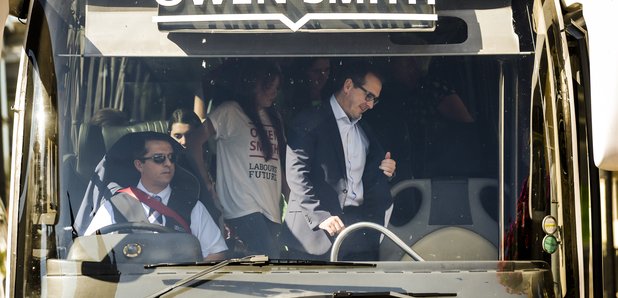 Katie Hopkins told Owen Smith to "wind his neck in" and stop promising things that he clearly can't deliver.
The Labour leadership candidate has promised to eradicate homelessness in five years, end tuition fees and have a second EU Referendum.
Katie says it's time he concentrated on things he can actually do.
She said: "Owen Smith - what are you doing? What are you saying?
"I don't know if someone has slipped something into his drink.
"He's just promised he's going to give all homeless people a home within five years. He's going to give us another referendum on Brexit if he gets in. He said he's going to stop Brexit.
"He's going to end tuition fees as well.
"No doubt we'll hear later on this week that he's going to get the trains to run on time and everyone's going to get a seat.
"He's going to recycle green energy from hairdryers that are being used. He's going to give apprenticeships to everyone over 18.
"He's just writing cheques that he cannot cash.
"He's making more promises than a drunk on a really bad date.
"Owen Smith, stop. You are talking nonsense. You are making promises on which you cannot deliver.
"Wind your neck in, get back to Wales and focus on two or three things, maybe, that you can do."