Academic Perfectly Explains Saudi Arabia-UK Relations
13 October 2018, 11:59 | Updated: 13 October 2018, 12:23
Allegations about high-level Saudi military involvement in the abduction or murder of journalist Jamal Khashoggi has placed strain on the relationships between Saudia Arabia and the UK.
Ties between the UK and Saudi Arabia go back decades, but the modern relationship between Britain and Saudi Arabia states began in the early 70s, says Dr David Wearing.
The academic perfectly explains how the relationship formed and developed around oil and arms.
But addressing the disappearance of journalist Jamal Khashoggi, he warns the UK should not get ahead of itself.
Speaking to Matt Frei, he said: "We know the guy has disappeared.
"It's entirely reasonable to say he's been disappeared.
"But in terms in what has happened to him and what we'll learn in the weeks to come, we should be cautious."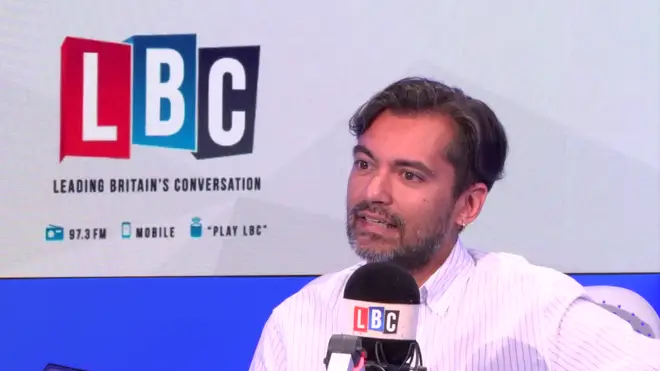 Officials in Turkey believe that Jamal Khashoggi, a critic of Crown Prince Mohammed bin Salman, was killed and dismembered in the Saudi consulate.
Mr Khashoggi walked into the consulate in Istanbul last week to obtain official documents for his upcoming marriage, but has not been seen since.
Saudi Arabia described the allegations are "baseless", but British foreign secretary Jeremy Hunt has said that the government was "extremely worried".