Emma Thompson: Boris Johnson Is Doing "Sweet FA" About Nazanin Zaghari-Ratcliffe
25 November 2017, 11:56 | Updated: 25 November 2017, 12:02
Emma Thompson has told LBC that she wants the Foreign Secretary to do his best to get Nazanin Zaghari-Ratcliffe home for Christmas.
Emma Thompson has begged the Iranian authorities to show "mercy and clemency" in the case of Nazanin Zaghari-Ratcliffe.  The actress also accused Foreign Secretary Boris Johnson of "making the situation worse" and being "ill-informed" about Nazanin's situation. 
Speaking from a vigil for Nazanin, Emma Thompson told LBC that Nazanin, who has been in prison for over 600 days, needed to be removed from the prison as "a matter of urgency".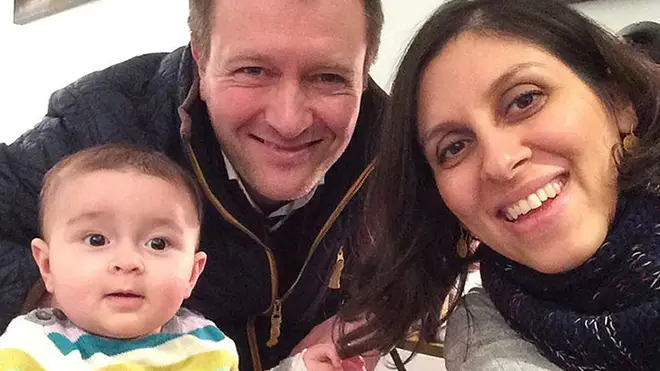 The actress accepted the situation would take time to resolve but urged all parties to work together to free Nazanin. 
She went on to tell Matt Frei that Boris Johnson has done "sweet FA" about Zaghari-Ratcliffe's case. She urged him to "get on a bloody plane and get on with it... do your job". 
She pleaded that the Foreign Secretary do his best to bring Nazanin home for Christmas. 
Thompson told LBC that Brexit had made the country ungovernable, and this was one case in which the government could actually do something worthwhile.