Government "Behind The Curve" On Plastic Bags, Labour MP Says
25 August 2018, 12:34 | Updated: 25 August 2018, 12:36
A Labour MP claims that the government are "dragging the chain" when it comes to reducing plastics, as the 5p levy for plastic bags is set to double according to reports.
A Labour MP who believes the government are "dragging the chain" when it comes to plastic recycling says the focus needs to shift to larger supermarkets and suppliers.
Catherine West told Matt Frei that doubling the bag charge to 10p is "the right thing to do".
"The government seems to be behind the curve a bit, I think most of us have adjusted to bringing a tote bag along to do our shopping," she said.
"And it's the government that is dragging the chain in announcing consultations and being in general quite slow on it."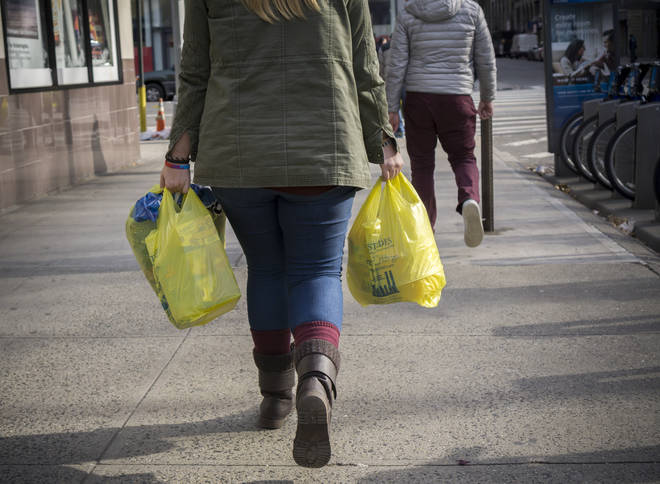 The 5p levy for a plastic shopping bag is set to double after the initial charge has led to a drop in their use.
Large supermarkets have been required to charge a minimum of 5p on all single-use bags since 2015, but the update will mean that any shop with more than 250 staff will have to charge 10p.
Figures show that customers bought 300 million plastic bags fewer last year than the year before, equivalent to 19 bags per person compared to 140 since the charge was brought in.
Ministers also previously announced an intention to ban the sale of plastic straws, stirrers and cotton buds and plans for a deposit return scheme to increase recycling rates of drinks bottles and cans.