Matt Stadlen Couldn't Believe The Bible Was Quoted To Defend Trump's Separation Policy
24 June 2018, 07:49
Matt Stadlen was surprised to hear Jeff Sessions defend Donald Trump's policy to separate children from their families at the border by quoting the Bible.
The Trump administration has reversed a decision to separate families who enter the United States illegally after it resulted in thousands of children being taken away from their parents and locked in cages.
The white House announced a zero-tolerance policy to people crossing the US-Mexico border illegally, and will criminally prosecute everyone who did.
But the policy resulted in more than two thousand children being separated from their parents.
President Trump reversed the policy in an executive order on Wednesday.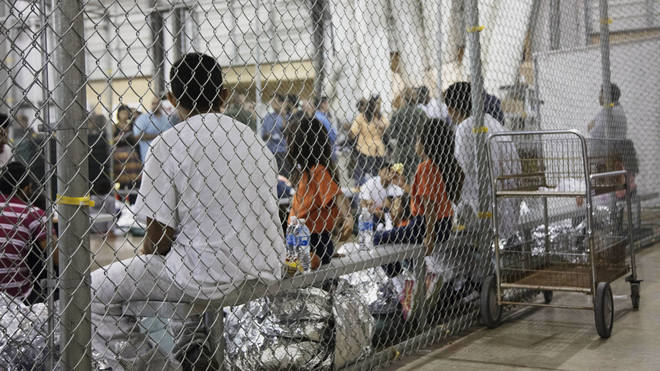 Matt Stadlen was astonished to hear the US attorney general Jeff Sessions quote the Bible when defending Donald Trump's separation policy.
"Forgive me for wanting to throw up as I read this," he said.
"You couldn't make it up."
The LBC presenter quoted Mr Sessions, who said: "I would cite you to the Apostle Paul and his clear and wise command in Romans 13, to obey the laws of the government because God has ordained the government for his purposes."
Matt said: "That is a Christian man, the attorney general of the United States, quoting the bible to defend the wrenching of children from their parents.
"And that for me, almost more than anything that has come out of the mouth of Donald Trump, strikes me as particularly twisted."