Grenfell Survivor's Pain At Still Being Stuck Living In A Hotel Room
22 September 2017, 15:10 | Updated: 23 September 2017, 13:15
A survivor of the fire at the Grenfell Tower told LBC of the difficulty of living in a hotel for three months.
Hamid lived on the 16th floor of the tower in North Kensington and has been relocated to a hotel since. He has been offered accommodation since, a flat on the fourth floor, but it's access wasn't suitable for his wheelchair-bound mother.
He told Matt Stadlen: "We're still in the hotel. I go to the hotel to sleep, that's it.
"Some of my friends have changed hotels, but I'm still at the same location. It's hard to operate from the hotel.
"I need some help to move on, I can't stay in the hotel. But I'm still waiting."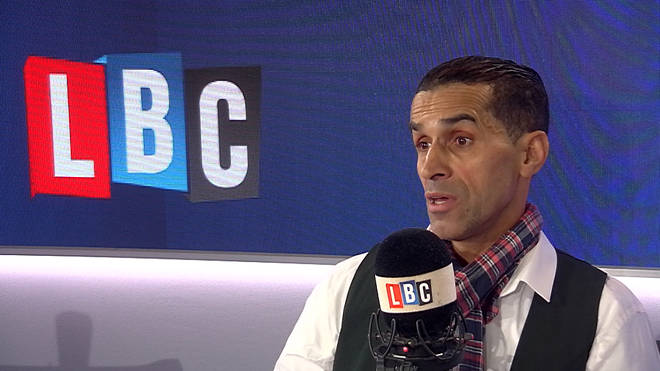 Hamid, a fishmonger, talked about how living out of a hotel is so difficult, as you can't cook or store fresh food in your hotel room.
He also discussed his escape from the Grenfell Tower - and how relieved he was that his mother was away that day.
Watch the interview above here.