Britons Are United On Brexit But Parliament Isn't, Says Nigel Farage
15 June 2017, 20:56 | Updated: 15 June 2017, 20:59
With Brexit talks officially set to begin on Monday, Nigel Farage fears Parliament is starting to look "wobbly" on Britain's departure from the EU.
There was a suggestion that discussions could be delayed after any party managed to win a majority at the election.
However, Brexit Secretary David Davis and the European Commission's chief negotiator Michel Barnier have now officially agreed to commence talks next week.
With a new poll suggesting 70 per cent of Brits are now behind Brexit - the announcement was bound to put a smile on many faces.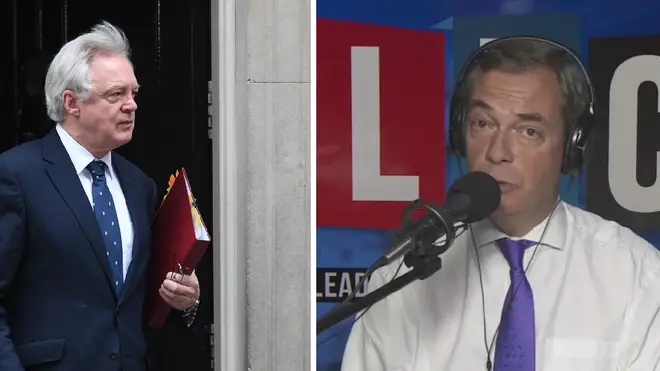 However, speaking on his nightly LBC show from Washington, Nigel isn't convinced the newly elected House of Commons are as committed.
He said: "The one thing for certain on this vital issue of Brexit is the general election has not changed anyone's mind at all.
"In fact if anything, there's a bigger percentage wanting the government to get on with it.
"And yet we have a parliament that I think on Brexit is beginning to look a little bit wobbly."
Watch Nigel Farage's latest view on Brexit in the clip above.