Don't Pedestrianise Roads Outside Parliament, Warns Nigel Farage
15 August 2018, 20:36
Nigel Farage has warned against pedestrianising Parliament Square because it would mean giving in to terrorists.
There have been fresh calls for roads outside parliament to be partly closed to vehicles following the car attack in Westminster.
The Mayor of London Sadiq Khan said he has been an "advocate" of he idea idea for a while.
Three people were hurt when a vehicle crashed into the barriers outside Parliament on Tuesday morning.
Police are continuing to question 29-year-old Salih Khater.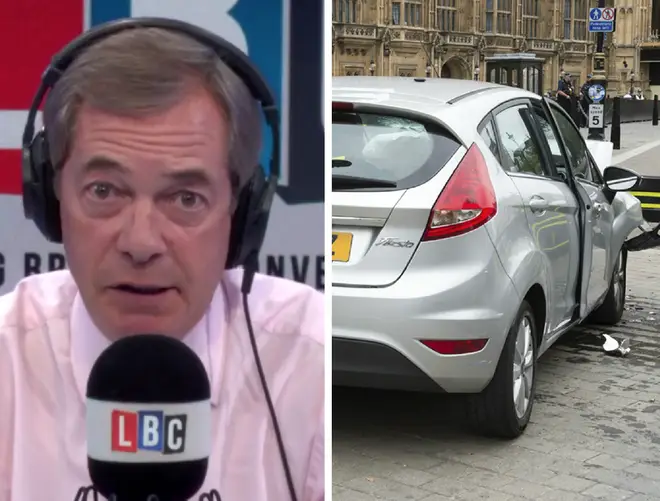 But, Nigel thinks the idea is a bad one, insisting we don't give in to terrorists.
He said: "Personally I believe we should be a lot more robust in standing up to terrorism and saying 'two fingers up, we're not changing our way of life too much because of the likes of you'.
Watch Nigel's take above.