'We Have Won The War' Declares A Euphoric Farage On Triggering Article 50
29 March 2017, 20:05 | Updated: 29 March 2017, 21:59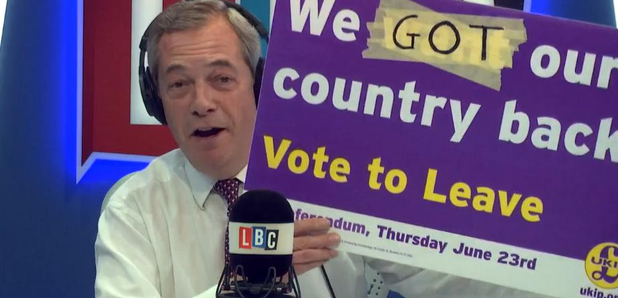 Today is the day that Nigel Farage has been campaigning for for 25 years.
The UK has begun the formal process of leaving the European Union as Prime Minister Theresa May triggered Article 50.
A relieved and euphoric Nigel Farage declared: "Today was a very big day for me because 25 years ago I decided to embark upon the campaign that seemed to be to all of those around me - and many times myself - a pretty futile and hopeless campaign to get Britain out of the European Union.
"Today we have won the war and there is no turning back."