Nigel Farage: If Trump Is Right On North Korea, Maybe Trust Him On Iran Too
9 May 2018, 20:29
If Donald Trump has been right all along on North Korea then maybe you should trust him on Iran too, Nigel Farage says.
North Korea has freed three US citizens from prison as a goodwill gesture ahead of a historic summit between the US President and Kim Jong-un.
Trump says he will greet the men when they arrive back with Secretary of State Mike Pompeo tomorrow morning.
Kim Hak-song, Tony Kim and Kim Dong-chu had been jailed for anti-state activities.
And as Nigel welcomed the news on his LBC show, he had this message for those criticising Trump's decision to pull out of the Iranian nuclear deal.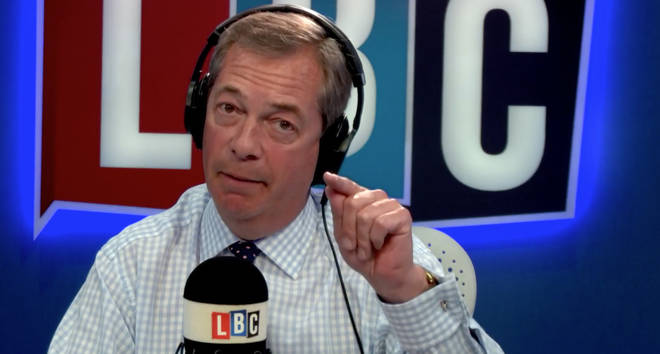 He said: "If Trump has been right about North Korea all the way through, could it just be that he's right about Iran as well?
"I think he is, I think the European Union's foreign policy and Obama's foreign policy towards Iran in terms of this deal has simply been wrong it is time to have a rethink.
"Brussels won't do that but we could now that we voted for Brexit and we're heading in a different place, we could and we should now do that here in this country."