Hillary Clinton Says She Hates Nigel, Nigel Tells Her To Stop Whinging
8 October 2017, 12:23
The presidential loser attributes some of Donald Trump's success to Nigel's support for him.
Hillary Clinton is selling a book.
In an interview with The Sunday Times explaining how she lost the presidential election she attributed some of the blame to Nigel Farage.
On LBC this morning the Ukip MEP told Mrs Clinton to stop whinging.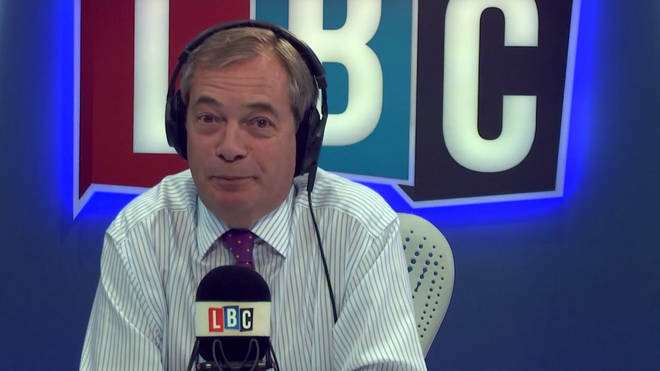 He said: "None of it's her fault. In fact she's never, ever got anything wrong in her entire life.
"It's because of horrible, awful, vile people. People who were behind Brexit, who then dared to get themselves involved in the American elections.
"I'm looking forward to reading a bit more of the book, on sale for £20. It's called 'What Happened' but should, perhaps be called 'The Great Big Whinge.'"
Watch the full response above.