The Listener Who Wants Jacob Rees-Mogg To Lead Ukip
16 January 2018, 20:26 | Updated: 16 January 2018, 20:29
Nigel Farage couldn't help but laugh when this caller suggested that Jacob Rees-Mogg could be the saviour of Ukip.
Neil from Maldon put forward the Conservative backbencher after William Hague said the "writing is on the wall" for Ukip.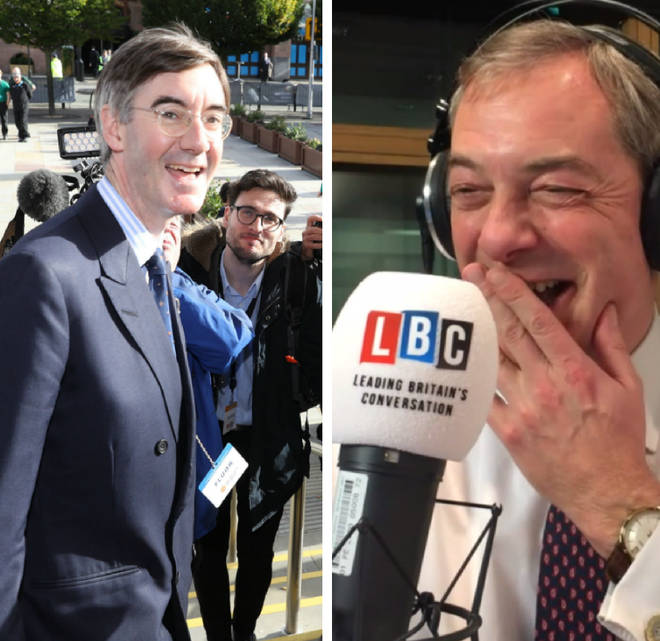 The former Tory leader said the eurosceptic party no longer had a reason to exist because Brexit will soon be delivered.
But, this caller believed there was still a purpose for Ukip, if there was another change at the top.
Neil told Nigel: "I think Ukip are in a bit of a state at the moment… Rees-Mogg would be a brilliant person to run Ukip!"
"I admire his honesty, the calmest of how he speaks."
The suggestion seemed to tickle Nigel.
Broadcasting from Strasbourg he quipped: "I think if you cut Jacob Rees-Mogg in half, rather like a stick of rock, he'd have Tory written through the middle."
Watch the moment above.