Nigel Farage Admits: "I've Never Smoked Cannabis"
19 June 2018, 20:02
Nigel Farage has admitted he has never smoked cannabis as he called for a rethink into the laws surrounding the drug.
The revelation came about after the government announced a review into the use of medicinal cannabis.
It follows a number of high-profile cases involving children who had their cannabis oil confiscated which was being used to control their epilepsy.
The Home Secretary said the rules could be changed if the review "identifies significant medical benefits".
But Sajid Javid stressed the drug would still be banned under recreational use.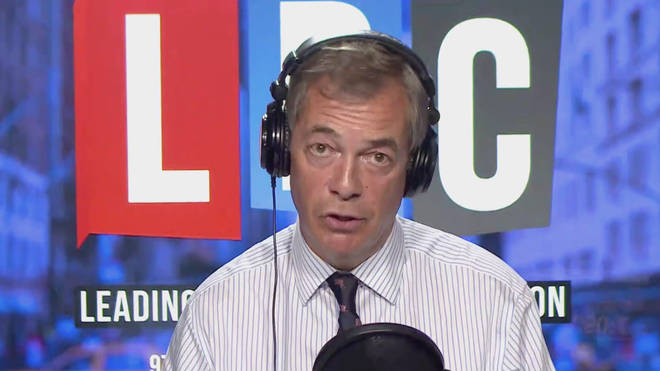 And as Nigel gave his take on the idea, he admitted he had never tried the Class B drug.
Broadcasting from NYC, he said: "I've never, ever used cannabis.
"I've never smoked it, I've never wanted to, but I hate what is now being sold as cannabis to so many of our youngsters - which in fact is skunk.
"It's about 25 times stronger in its resin form than cannabis and I hate the psychological damage it's doing to so many of our young people."
He added: "I don't want to encourage people to use cannabis for recreational purposes, but I do think that if we were to do that it might just take it out of the hands of gangs, crooks and criminals.
"We might just free up a lot of police time, a lot of court time and a lot of prison places."
Nigel conceded, however, that legalising cannabis could lead users onto harder drugs.
Watch his take in full above and see if you agree with Nigel Farage.