Nigel Farage Battles Corbynista Over Wreath-Laying Row
13 August 2018, 20:32 | Updated: 13 August 2018, 20:40
When this caller said the wreath-laying row surrounding Jeremy Corbyn was "pale in comparison" to some of the people Nigel Farage had met - things turned very heated.
The Labour leader has been slammed by the Israeli Prime Minister after photos emerged of Mr Corbyn attending a Palestinian memorial ceremony.
Mr Corbyn says he took part in a ceremony for 47 people killed in a 1985 Israeli bombing in Tunisia four years ago.
While he admitted being present during a wreath-laying for those allegedly involved in the Munich massacre of 1972, he said he was not directly involved.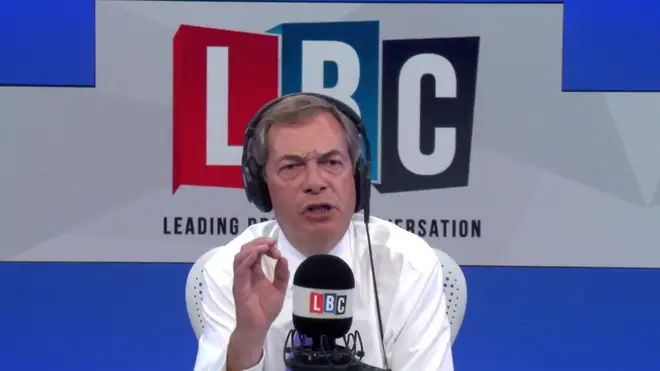 Nigel believes Mr Corbyn's past had "finally caught up with him".
But, Sajid phoned LBC to vehemently disagree, telling the LBC presenter: "With friends like yours, Donald Trump and people like that who have done the most absurd things - this is a pale in comparison."
Nigel hit back: "When has Donald Trump ever supported a terrorist or honoured their grave?"
What followed next went from 0-60 very quickly.
Watch it unfold above.