"He Had The North Koreans For Tea!": Farage Tears Into "Hypocritical" John Bercow
7 February 2017, 21:14 | Updated: 20 February 2017, 14:37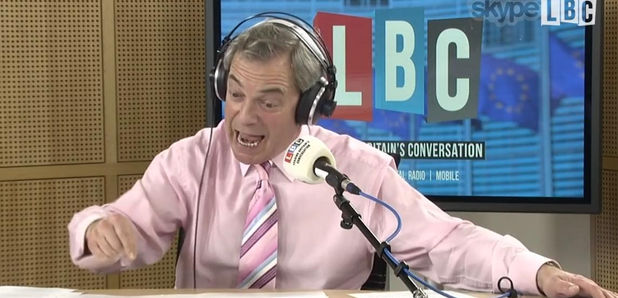 Watch Nigel Farage call Mr Bercow an out and out hypocrite in this fiery video.
Speaking on his LBC show this evening, Nigel said:"We don't like people who are nasty on grounds of race or sex or whatever it may be, well if that's the case I want to know: why in September 2012 was Bercow welcoming the President of Indonesia?

"He said 'Mr President it is a huge pleasure as well as a considerable honour for me to welcome you.'

"Well! Some of you may know in Indonesia homosexuality is illegal.

"Or for example, why two months later he welcomes the Emir of Kuwait where women face constant discrimination, where marital rape doesn't even exist, where it's illegal to be gay and and where they banned Israeli Jews from entering the country at all.

"But when theEmir of Kuwait turns up..it's 'Your Highness, it is my privilege to welcome...' And on it goes!

"He even had the North Koreans round to tea in his apartment.

"He welcomes tyrants from all over the world, people who are racists, homophobes and anti-semites - they're all welcome... unless they're called Donald Trump.

"And that's why I think this man is an enormous hypocrite, a disgrace to Parliament. And I would say that the sooner he's gone, the better."