Nigel Farage: I Can't See Free Movement Ever Ending Under Theresa May
20 August 2018, 20:41 | Updated: 20 August 2018, 20:45
Nigel Farage says he does not believe free movement of people will ever end under Theresa May, even after Britain has left the EU.
The LBC presenter said he had yet to see "a single proposal" from the government as to how they will do it.
He was speaking after leaked Cabinet papers suggested EU migrants living in the UK will be given the right to remain in the country in the event of a no deal.
Ministers plan to take the "moral high ground" by unilaterally granting the 3.8 million EU nationals in the UK the right to stay, according to the documents seen by the Daily Telegraph.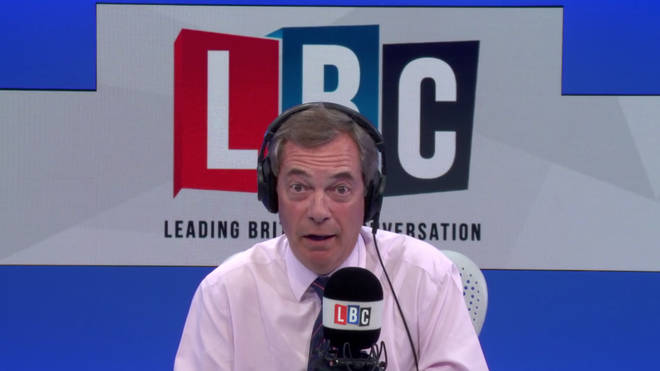 But discussing free movement with caller Ruth, Nigel said: "I genuinely, honestly, with this government, don't think it will [end].
"I don't believe anything Mrs May says, whatever she says and whatever she does tend to be the opposite things.
"I promise you, I have not seen a single proposal from this government at any point in the last two years, including the Brexit white paper, about what they're going to do to end free movement, not one."
Ruth, however, disagreed, telling Nigel: "Oh come on, you know the will of the people would be outraged."
Watch above and see who you agree with.