Nigel Farage Mocks Vince Cable Over Second Referendum "Disaster"
22 March 2018, 20:18
If you thought you were having a bad day, spare a thought for Sir Vince Cable, says Nigel Farage.
The Lib Dem leader faced humiliation on Thursday after EU leaders disowned claims they'd back calls for a second referendum.
It's after the Liberal Democrats put out a press release saying that eight Liberal prime ministers had agreed a joint statement calling for a new Brexit vote.
But, the Alliance of Liberals and Democrats for Europe soon distanced itself from the claims, saying "no statement has been agreed upon or released".
Broadcasting from Brussels, Nigel described the fail as a PR "disaster".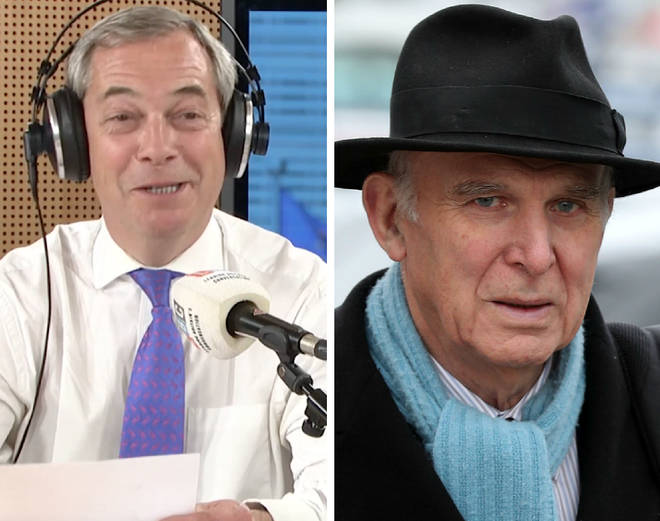 He said: "Vince you've turned up, you've got off the Eurostar, you're coming in for a big grand, entrance because you've got eight prime ministers that are going to support you, that's what your press office put out this morning.
"Actually, none of them do!
"Well I've seen lots of mess ups, lots of failures in politics, I've been involved in a few of them but my boy this is a disaster for Sir Vince Cable."
Watch the full clip above.