Nigel Farage: Career Politicians Are Utterly Determined To Overturn Brexit
13 December 2017, 19:42 | Updated: 13 December 2017, 19:59
Nigel Farage has taken aim at MPs "determined" to scupper Brexit after the government was defeated in a key vote on its Brexit bill.
MPs voted in favour of giving Parliament a legal guarantee of a vote on the final deal struck with the EU.
The government said such promise could hamper the odds of delivering a smooth Brexit.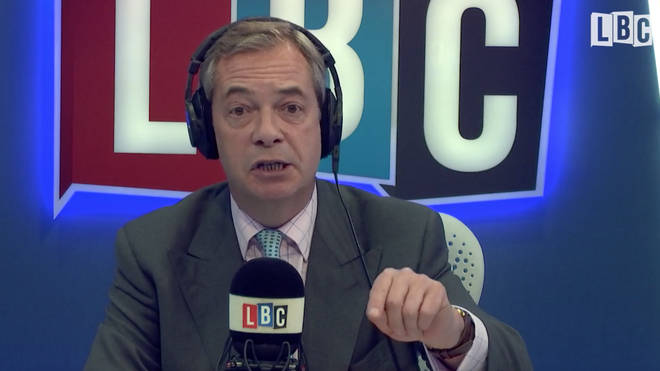 But, the amendment put forward by Tory rebel Dominic Grieve narrowly passed by 309 to 305.
The news of defeat broke as Nigel presented his nightly LBC show from Strasbourg.
And, giving his instant reaction, the Ukip MEP and Brexit campaigner said: "My contempt for career politicians knows no bounds.
"They're utterly determined, hundreds of them, to do what they can to overturn the Brexit result.
"It is just as simply as that."
Watch his reaction above.