Nigel Farage Predicts The EU Will Not Exist In 10 Years' Time
12 January 2018, 18:19
Nigel Farage has predicted the European Union will not exist in 10 years' time, and that will be a "good thing".
Donate To Global's Make Some Noise
The forecast came as Nigel hosted an exclusive show for LBC's charity Global's Make Some noise on Wednesday night.
Speaking to a large audience at the London Hippodrome, the former Ukip leader insisted the populist revolution of 2016 was "not a short-term blip".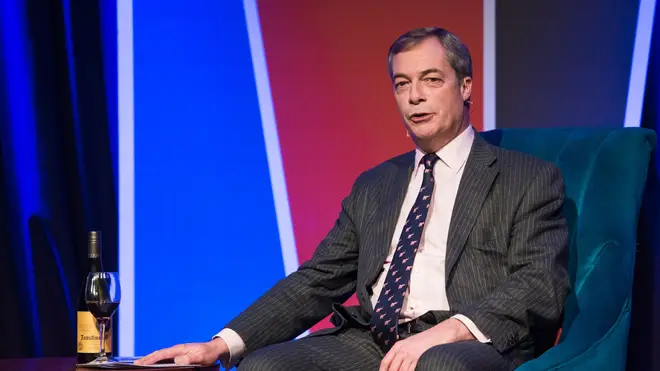 He said there was "something quite big" going on in countries such as Hungary, Poland, Slovakia and the Czech Republic which would ultimately end the European bloc.
"They're not about to be told by the unelected bullyboys in Brussels what they can and can't do and that really is a fact," he said.
"Ultimately the populist revolution of 2016, as people see it, it's not a short-term blip."
Winning applause, he finished: "Actually, I would say… in 10 years' time the European Union will not exist and that will be a good thing!"