Nigel Farage Savages Tony Blair Over Second Referendum "Betrayal"
24 September 2018, 19:06 | Updated: 24 September 2018, 19:26
Tony Blair believes refusing a second Brexit referendum would be a "betrayal of Britain's future" - but Nigel Farage had a few stern words for the former Prime Minister.
Writing in the Evening Standard, pro-EU Mr Blair said the case for a so-called People's Vote is now overwhelming.
"There have been two years of frankly fruitless negotiations. We are not agreed with Europe or among ourselves," he wrote.
He added that the "people with Brexit is Brexit because there is no resolution".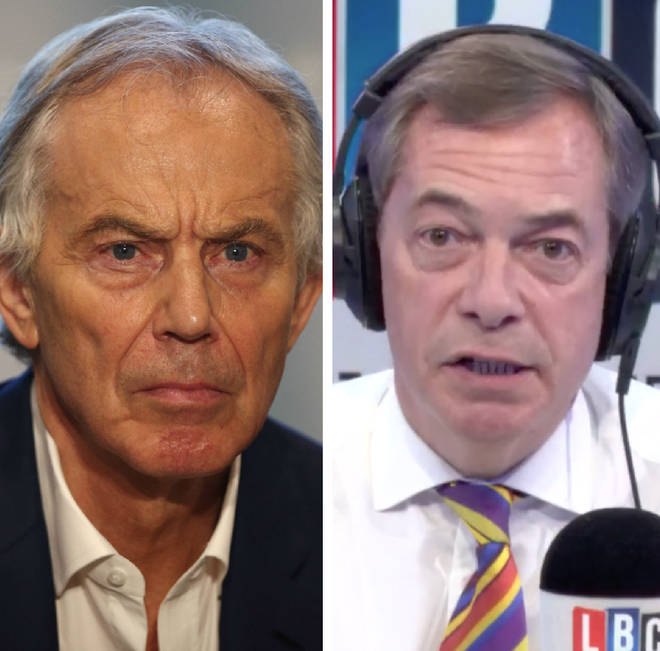 But, Nigel was ready with a thundering response as he boomed: "So there you go folks you idiotic, stupid moronic 17.4 million people who think we can be a free country.
"It can't be done according to Tony, there is no resolution."
He continued: "What an extraordinary use of the word betrayal, what an amazing twisting of the English language.
"Surely the real betrayal would be to ignore the wishes and the will of 17.4 million people in the greatest democratic exercise in the history of this country."