Nigel Farage's Patriotism Questioned As He Defends Donald Trump
11 October 2018, 19:36 | Updated: 11 October 2018, 19:38
Nigel Farage's patriotism was brought into question by this LBC listener who wasn't happy with his defence of Donald Trump.
It was revealed on Thursday that the policing operation for the US President's four-day visit to the UK cost nearly £18m.
Almost 10,000 officers from across the country were needed for the July trip, according to a National Police Chiefs' Council blog.
Nigel clashed with LBC listener Chris over both the trip and President Trump himself.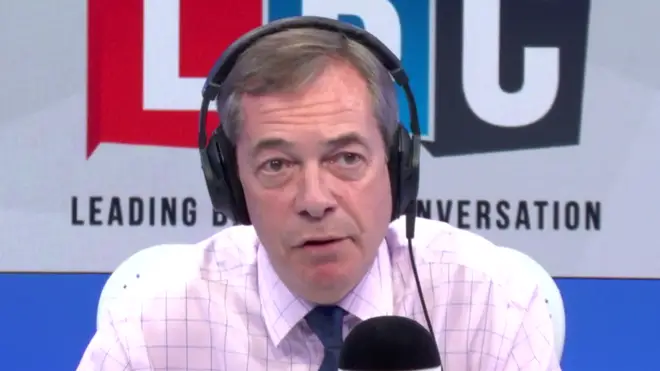 The caller said it was wrong for the Republican to have been welcomed to Britain "so quickly".
But, Nigel argued it was not quick enough.
At this point, Chris hit back: "Oh really? Where is your patriotism Nigel? Where is your patriotism?"
The LBC presenter replied: "I think it's quite patriotic to actually welcome the one person who may just defend us against disaster."
The row continued to heat up. Watch it above.