Nigel Farage's Tough Advice To Archbishop Of Canterbury Over Royal Wedding Nerves
17 May 2018, 20:34
Nigel Farage is very much looking forward to the Royal Wedding… but there is just one thing he wanted to get off his chest.
Hundreds of millions of people around the world are expected to watch Harry and Meghan's big day on Saturday.
The Windsor ceremony will be taken by the Archbishop of Canterbury, Justin Welby, who admitted he's a little bit nervous.
"I've always been nervous before weddings because they matter so much to the people involved and you want it to be very special for them," the most senior bishop in the Church of England said.
"But this one, the presence of a hundred million people on television does put it all into context."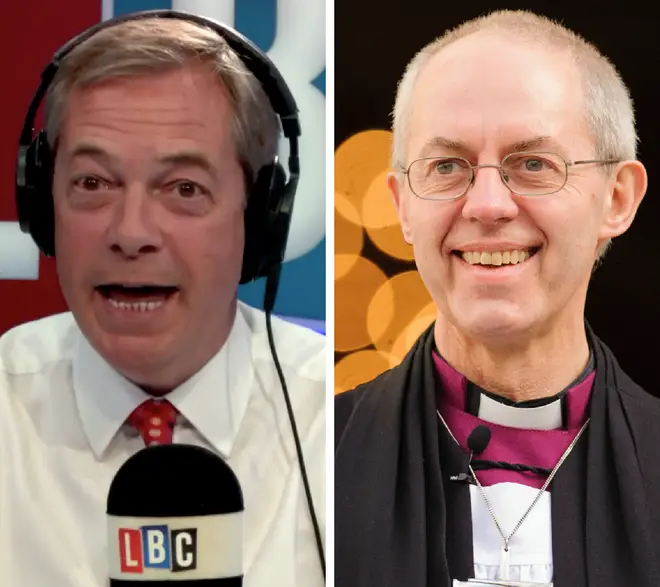 And his remarks clearly hit a nerve with Nigel.
The LBC presenter said: "Can't we just get rid of him? Isn't he frightful? Isn't he awful?
"He is the Archbishop of Canterbury, he's the leader of our established church.
"To go 'oh I feel a little bit nervous about doing it'- well resign then!
"Let's get somebody else who's better, it's pathetic!
"No wonder church attendances at the C of E are as poor as they are."