WATCH: Moment Nigel Farage Grilled Mark Zuckerberg Over Facebook Impartiality
22 May 2018, 19:03 | Updated: 23 May 2018, 09:00
Nigel Farage has joined a group of MEPs to question Facebook CEO Mark Zuckerberg at a meeting in Brussels.
The LBC presenter and Ukip MEP asked Mr Zuckerberg whether Facebook was "wilfully discriminating" against right-of-centre commentators.
He claimed Facebook was no longer a politically neutral platform.
Nigel said: "I'm beginning to wonder whether we need a social media bill of rights to basically protect free speech".
He then asked Mr Zuckerberg: "Would you accept today Facebook is not a platform for all ideas?"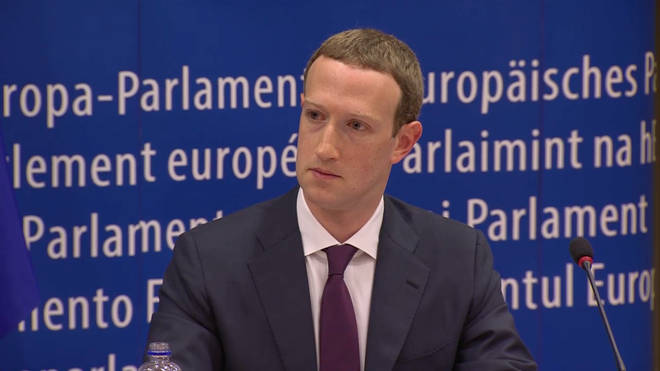 Mr Zuckerberg denied that was the case as he sat through over an hour of questions from 12 European officials.
His company was criticised over its handling of the Cambridge Analytica row, and the distribution of misinformation on the platform.
The President of the European Parliament Atonio Tajani welcomed Mr Zuckerberg's co-operation in allowing the session to be streamed live on the internet.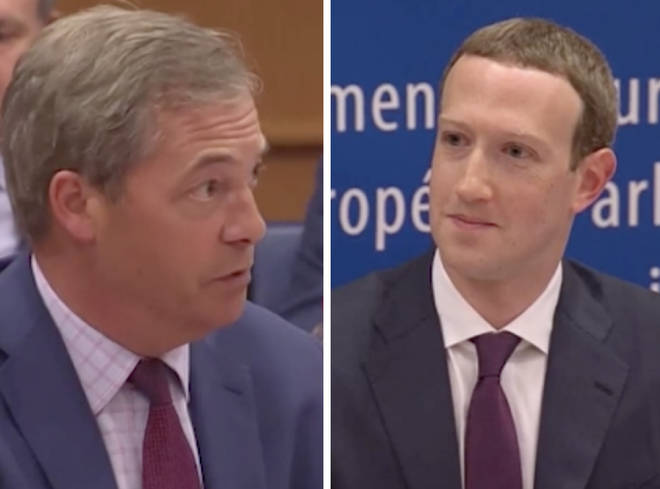 Mr Zuckerberg started the session by attempting to swoon the officials present by promoting tools that allow Facebook users to find loved ones during terrorist attacks or helping about 18 million small businesses find customers, and that the company aims to employ 10,000 people across the continent by the end of the year.
"It's also become clear over the last couple of years, that we haven't done enough to stop these tools being used for harm as well," he said.
"I'm sorry."