Best of 2022: Iain Dale doesn't believe in proportional representation for Westminster elections
2 January 2023, 09:00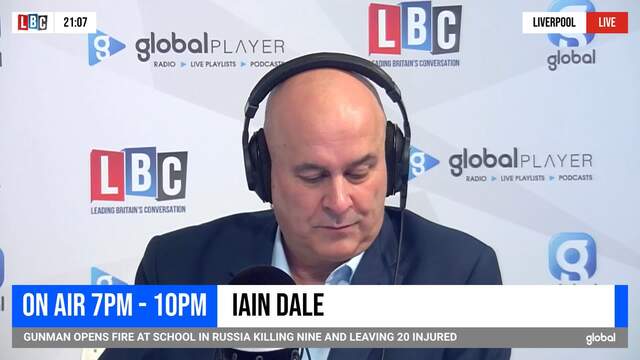 Iain Dale says he doesn't believe in Proportional representation for Westminster elections
Iain Dale tells listeners that he "doesn't believe" in Proportional representation for Westminster elections but does for local elections.
LBC will be with you across the festive period with a range of special shows and guests - you can listen live on Global Player.
This is the moment in 2022 Iain Dale told listeners the "importance" of talking about changing the voting system.
It happened as a Labour conference votes to put a pledge to introduce proportional representation in the manifesto despite Starmer ruling it out – as it happened.
Iain started by telling listeners that he thinks it's "important" to talk about changing the voting system, adding that you can never have a "perfect" voting system so it's understandable that people want to reform it.
He said: "But of course, if you want to reform it you've got to have a clear idea of what you want to replace it with.
Iain went on to tell listeners that the problem over the years has been that advocates of proportional representation are unable to "adequately explain" what they want to replace first-past-the-post with.
Thank you for listening to LBC through the year. Have a great Christmas and a Happy New Year.