EXCLUSIVE: Cliff Richard Reveals His Next Album Will Be A Duet With Elaine Paige
24 November 2018, 07:42 | Updated: 26 November 2018, 07:17
Cliff Richard has told LBC that his next album will be a series of duets with Elaine Paige.
The singer, whose career has spanned an incredible seven decades, revealed the details of his next release - his 105th album.
Speaking to Steve Allen, he said: "I can tell you this now, although it's not set yet, but I want to tell you.
"Elaine Paige and I have been talking for about a year about doing an album together.
"I've sung with Van Morrison, completely different to me. I've sung with Sarah Brightman and I've always been an admirer of Elaine Paige's voice and I thought we could do an album together.
"It's not actually set in stone, but we're wanting to do it."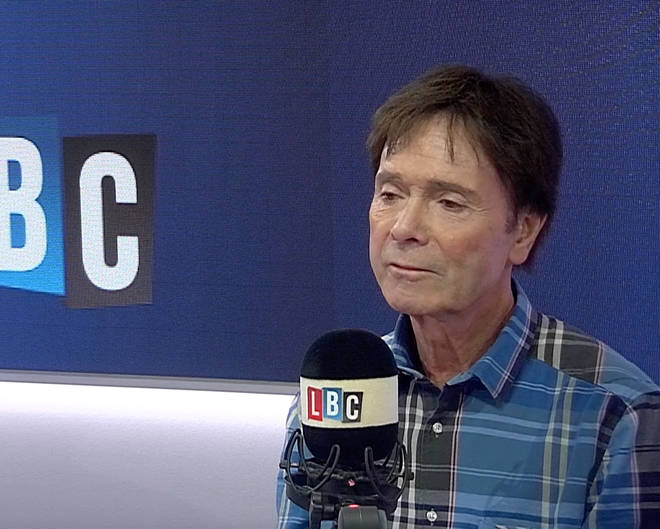 Cliff revealed that they are likely to record duets of one of each of their songs - Memories and Miss You Nights - along with some of their favourite classic standards and some brand new songs.
He added: "Elaine is a great singer and I'd love to sing with her. She's great fun as well.
"So watch this space, but don't blame me if nothing comes of it! But I think it will."
Steve teased him: "You've already told us, so I'm expecting something to happen. If it doesn't, I'd be mortally disappointed."