Steve Allen's Rip-Roaring Top Gear Rant
15 March 2016, 11:16 | Updated: 25 August 2016, 14:12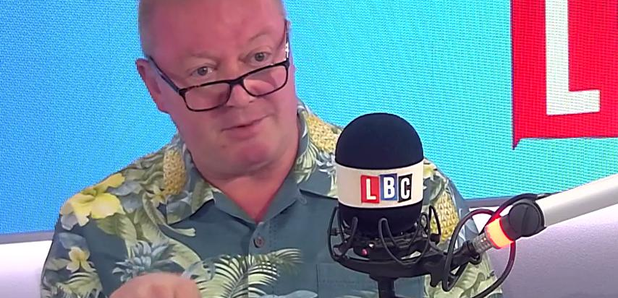 It's vintage Steve Allen as the LBC presenter takes aim at Top Gear, Chris Evans and their controversial Cenotaph stunt.
The stunt filmed at the Cenotaph will not be shown, BBC bosses have confirmed, after it caused huge uproar.
It's been reported today that the show's cost has risen to £650,000 an episode.
Steve thinks the filming of the stunt is "unforgiveable", but more than that, he's disgusted with how the BBC has handled it.
"They're supposed to be saving money - nearly three quarters of a million pounds [spent] on one show!
"And nobody on that programme, nobody, thought we're filming near a war memorial. Nobody thought of that?
"Somebody needs to be fired for that!"
"I think we want a bit more than an apology...if this was anyone else they'd be sent to prison."
Steve's very disappointed in how the new Top Gear hosts have acted too, from Matt LeBlanc ("never funny in Friends") to Chris Evans ("he knows exactly what he's doing").
Listen to more of the rant above and let us know in the Comments if you agree with Steve.