Farage: Our EU Ambassador Has Gone, Now We Need A Total Clearout
3 January 2017, 22:09 | Updated: 6 January 2017, 12:09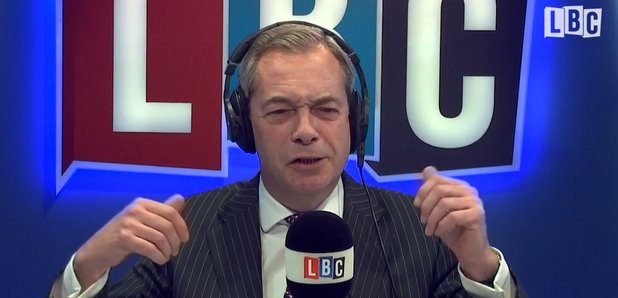 After Britain's Ambassador to the EU quit, Nigel Farage says: it's time for a much bigger clearout of the UK's political class.
"We've got to grip and grasp this tremendous opportunity that Brexit presents us," says the former Ukip leader, who's standing in for Ian Collins this week.
Sir Ivan Rogers stepped down today, with reports that he was unhappy with how the government was proceeding with Brexit preparations.
"He should have resigned the day after the referendum!" says Farage. "What happened on June 23rd was we had a political revolution of the people.
"But apart from the resignations of David Cameron and George Osborne, absolutely nothing changed. The same people are still there on the chessboard, they've just been shuffled around."
Pointing to Donald Trump's ability to appoint whoever he wants to his cabinet in the US, Farage said he wished the same would happen with the top jobs in British politics.
"I am hoping this is the start of a real political revolution," said Nigel, "I think we should get rid of many of our ambassadors around the world...it's the chance to make trade deals with the rest of the world and not be so focused on our next door neighbours."
Farage then told his story of the first brush he had with senior UK diplomats in Brussels, when he was first elected as an MEP.
Take a look above to find out what they wanted to ask him and how it ended up with Nigel proclaiming: "We're not terrorists! I'm not Guy Fawkes!"
Nigel Farage sits in for Ian Collins, 10pm-1am, all this week.