Jacob Rees-Mogg Sides With Boris Johnson Over Burka Remarks
11 August 2018, 10:41 | Updated: 11 August 2018, 11:12
Jacob Rees-Mogg says the former Foreign Secretary has "nothing to apologise for" after he made remarks about Muslim women wearing the burka in a newspaper column.
The Tory backbencher believes that calls for Boris Johnson to apologise for his comments were "a mistake".
Speaking on LBC, he said: "I think this was a normal newspaper column by Boris using the sort of forthright language that he's got a reputation for as a great wordsmith."
Mr Rees-Mogg added that there was "an element of envy of him from other politicians, which is unattractive".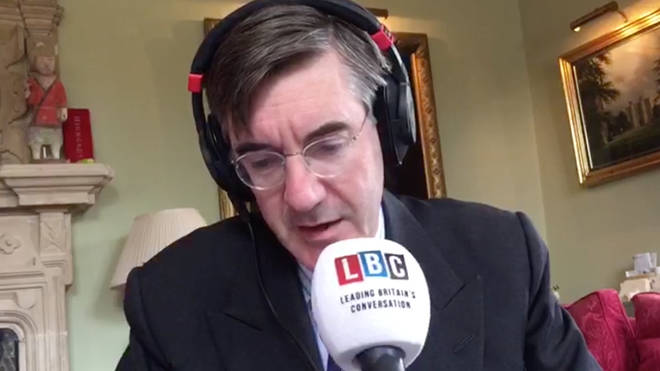 The former Foreign Secretary likened people who wear burkas as "letter boxes" or "bank robbers" in a newspaper column earlier in the week.
Mr Johnson said that he was against bans on face-covering veils in public places, but added that it was "ridiculous" that people chose to wear them.
The Conservative Muslim Forum founder Lord Sheikh called for Mr Johnson to have the whip removed, saying that an apology would not be enough.
Mr Rees-Mogg also criticised the party's handling of complaints about Mr Johnson's comments.
He said: "When you have the chairman and the leader of the party say he should apologise before anything has happened, he can not fairly be investigated."