Jacob Rees-Mogg Reveals Moment He Was Subject Of Police Stop-And-Search
16 April 2018, 10:31 | Updated: 16 April 2018, 10:34
Jacob Rees-Mogg told LBC of the moment he was stopped by police while driving due to terrorism laws.
On the first edition of Ring Rees-Mogg, the Conservative MP was asked about whether he felt that police should use more stop-and-search to help get the recent surge in knife crime under control.
That was when he revealed that he was once the subject of a police stop-and-search - and he admitted it made him quite grumpy.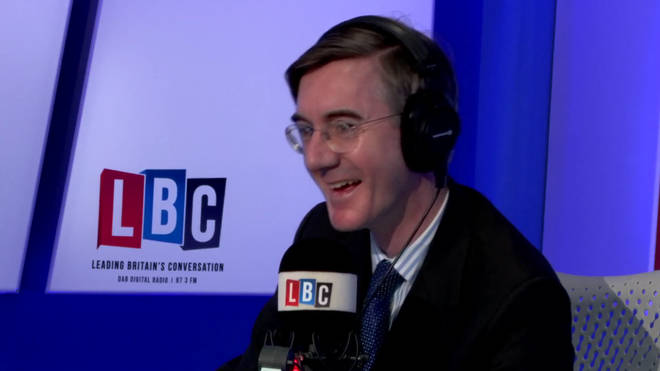 Speaking to Nick Ferrari, he said: "The police have the powers they need for stop and search and it is important that they use them as they see fit.
"We did have difficulties under stop-and-search where people were stopped quite unnecessarily. The law did allow police to declare a zone in London where they could stop anyone under anti-terrorism powers.
"They used these powers to stop me when I was driving a couple of my children along Pall Mall.
"I was hauled into Waterloo Place. When they saw the boot piled full of children's clothes etc, they rather recoiled and went away.
"It was because I was in Pall Mall, close to where my mother lives and at that point, they had the ability to stop anyone they felt like for anything in these specified zones around sensitive government areas."
When Nick asked if the officers were cordial, Mr Rees-Mogg replied: "They were perfectly polite. I must confess I was a little bit grumpy. Less cordial than normal. In PG Wodehouse terms, far from being gruntled."