Damp weather sees biggest dip in Boxing Day shopping visits in a decade
26 December 2019, 18:06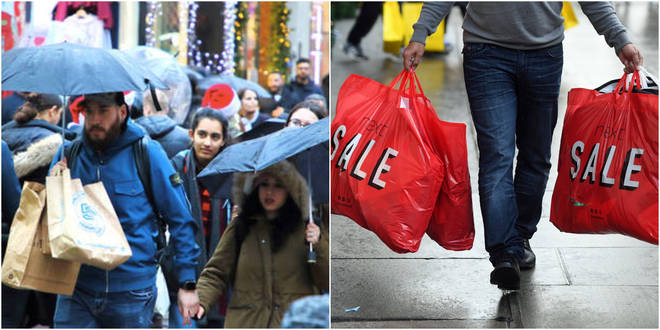 Bad weather and record breaking Black Friday spending are said to be the reasons for the biggest drop in Boxing Day footfall since 2009.
The wet weather conditions may have put off many Boxing Day bargain hunters from going out to shopping stores today in search of discounts.
In the period up to noon, footfall was down by 10.6% on the same period a year ago, according to data company Springboard.
It was worst for high street locations, down 13.6%, while retail parks saw a 5.9% decline and shopping centre footfall dropped by 8.8%.
The Met Office earlier warned of wet and windy conditions across the country with 35 flood warnings in place, with a further 88 flood alerts.
Diane Wehrle, insights director at Springboard pointed to big changes in how consumers shop including "more going online, the increased spending around Black Friday… and the fact that the number of blended families means that many consumers are still celebrating Christmas on Boxing Day with their families".
67 per cent of people said they are planning to spend less on cheap clothes this year due to their environmental impact.
The news comes after 97 per cent of retail workers called for shops to be closed on Boxing Day.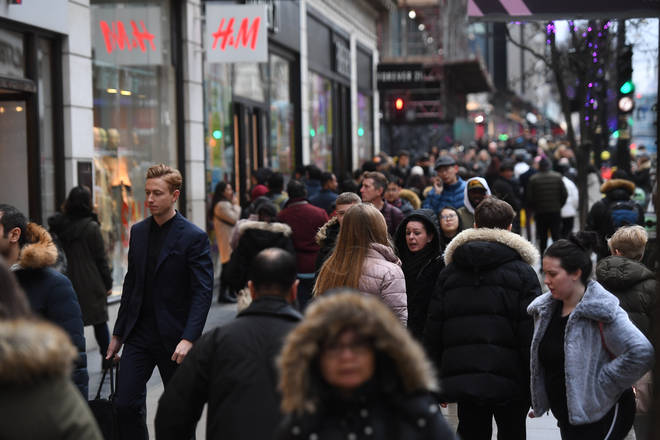 Rob Cameron, chief executive of Barclaycard Payments, said: "Despite Boxing Day remaining a key moment in the retail calendar, savvy shoppers have been planning their large purchases throughout the entire festive sales period, which begins long before December.
"Our data for Black Friday and Cyber Monday revealed a huge jump in transaction volumes this year, so it's not surprising that consumers expect to have less money to spend after Christmas, so retailers need to take that into account.
"What's more, our research shows that shoppers are increasingly thinking about how their purchases impact the environment. Forward-thinking retailers should be making a conscious effort to demonstrate their commitment to sustainability, in order to boost their appeal and their revenue."
Despite the bad weather on Boxing Day, conditions should improve towards the end of 2019, as flood warnings should lift and the year is expected to end with a drier spell for much of the country, forecasters have said.
The Met Office said a period of high pressure was expected to come in over the weekend, bringing a dry end to the year for many.
Clare Dinnis, flood duty manager at the Environment Agency, said: "While the weather outlook is improving, groundwater levels continue to rise after recent rainfall meaning that there is a continued risk of groundwater flooding in parts of southern England over the next few days.
"We continue to monitor rainfall and river levels closely and to operate our flood defences, reducing the risk of flooding to thousands of homes and businesses and helping to keep people safe."