69 suspected migrants intercepted off Kent coast
17 December 2019, 12:12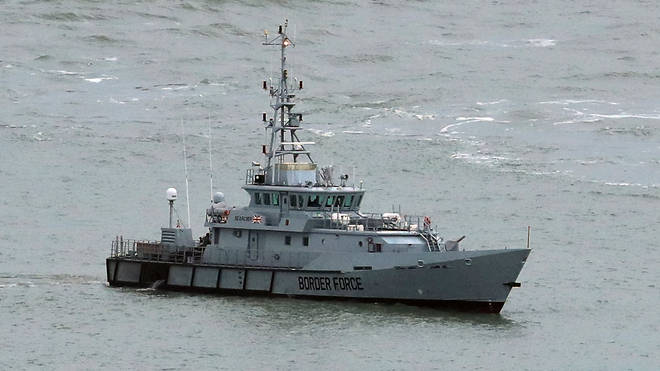 Immigration officials said they were conducting operations for much of Tuesday as 69 suspected migrants were brought ashore in five separate incidents.
The UK Border Force confirmed officers were conducting operations off the coast following the reports.
Five incidents occurred in the Channel and a total of 69 migrants were intercepted, including ten children.
The Home Office has previously warned that trying to make the trip across the English Channel from mainland Europe in a small boat is "incredibly dangerous".
Officials have seen a surge in migrants crossing the Channel in small boats since the end 2018, which the government has previously described as a "major incident."
A spokesperson said Tuesday's incidents were currently being investigated by immigration officers, the spokesperson said: "Border Force is currently dealing with ongoing small boat incidents off the Kent coast.
"Further details will be provided once the situation has been resolved."
In September an exclusive LBC investigation uncovered a people-smuggling ring bringing migrants into the UK from France for £7,000 a time.
The area's new MP Natalie Elphicke said she has sought an urgent meeting with the Home Secretary following the incident and called for more to be done in mainland Europe to prevent dangerous crossings.
Mrs Elphicke said: "The French have been given tens of millions of pounds of British hard-earned taxpayer money to stop illegal departures from their shores. I want to know where the money has gone.
"Because while much has been done, it is clear there is more to do. More to do tackling the people traffickers behind this shocking trade in people.
"More to do making sure anyone found in the Channel is immediately sent back to France.
"More to do by the French to stop these illegal departures from French shores. That is the best deterrent - to make sure this illegal activity cannot succeed."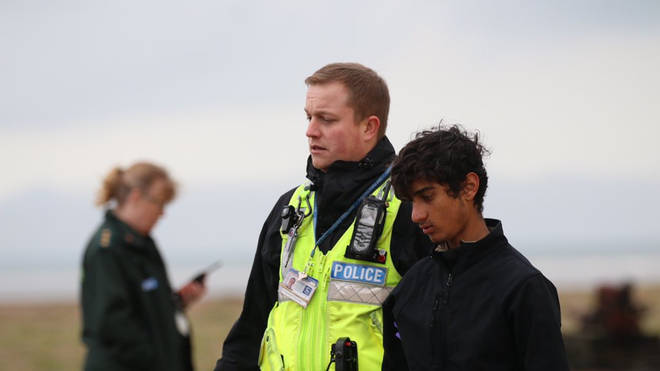 It comes after a dozens of migrants were intercepted in just one day earlier this month after attempting to cross the Channel.
On December 4, a total of 79 migrants, some of whom were children, were intercepted in five separate incidents between 2.50am and 9.15am.
A Home Office spokesman said at the time: "Crossing the Channel in a small boat is incredibly dangerous.
"Anyone attempting the journey is taking a huge risk with their life and the lives of their children.
"The Government continues to work with European partners to tackle illegal migration."
More than 1,700 migrants have crossed the Channel in small boats during 2019.