CCTV: Man Stabbed In Neck In Front Of Police Officer
7 December 2018, 07:28 | Updated: 28 October 2019, 15:21
CCTV has been released of the moment a man was stabbed in the neck in front of a police officer - because he took "too long" in a queue.
Jack Oldfield, 26, was waiting outside a Derby petrol station when he became annoyed at waiting for victim 30-year-old Robert Taylor.
Footage from the forecourt shows him stab Mr Taylor in the neck, despite PC Kim Wheldon refuelling her police car behind.
After being alerted to the situation by the victim, Oldfield was swiftly detained.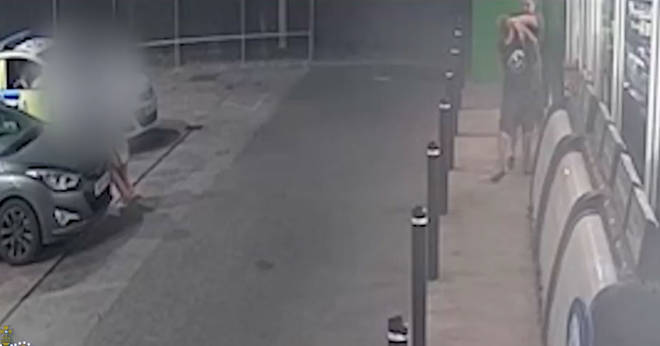 "This was a completely unprovoked attack on an innocent man who had popped out to the shop that July evening," PC Wheldon said of the incident which occurred in July.
"Oldfield had become annoyed at waiting in the queue because he felt that Mr Taylor had taken too long to choose a drink.
"There was an argument and Oldfield pulled a knife from his pocket and stabbed him in the neck."
Oldfield, of Stanhope Road, Swadlincote, was jailed for eight years at Derby Crown Court earlier this week.
He pleaded guilty to wounding with intent and three counts of carrying a bladed weapon.