Conservative MP arrested over rape allegations will not be suspended
1 August 2020, 22:07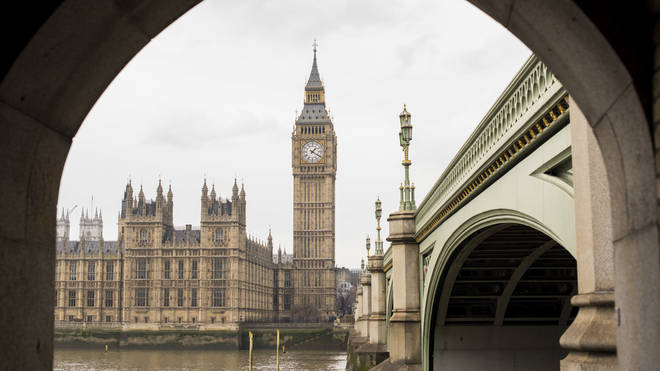 A Conservative MP who was arrested on suspicion of rape will not be suspended while police investigate, the party has said.
The former government minister - who has not been named - was taken into custody on Saturday morning and released by officers later in the evening.
The MP has been accused by a woman in her twenties, who alleges he forced her to have sex and left her so traumatised that she had to go to hospital, the Sunday Times reported.
A spokesperson for the Conservative whips' office said: "These are serious allegations and it is right that they are investigated fully. The whip has not been suspended.
"This decision will be reviewed once the police investigation has been concluded."
Shadow safeguarding minister Jess Phillips criticised the Conservative Party on Sunday morning for failing to suspend the whip from the Tory MP reportedly under investigation for rape.
Speaking to reporters, the Labour MP said: "It is very difficult to comment on the case itself because it is quite rightly in front of the criminal justice system.
"But what I would say in this matter is in any organisation - especially one like Members of Parliament who every day work with vulnerable people, young activists, members of staff - in any other organisation, were this police investigation to be going on, somebody would be suspended while the investigation was taking place."
She added: "While pending a police investigation for a sexual crime, I think it is only right that the whip is withdrawn."
After headlines emerged about the arrest, the Metropolitan Police confirmed they had launched an investigation.
A force spokesperson said: "On Friday 31 July, the Metropolitan Police Service received allegations relating to four separate incidents involving allegations of sexual offences and assault.
"These offences are alleged to have occurred at addresses in Westminster, Lambeth and Hackney between July 2019 and January 2020.
"The Met has launched an investigation into the allegations."
Douglas Ross MP, who is standing for the Scottish Conservative leadership, called the reported allegations against a former Tory minister "extremely serious".
Speaking to reporters on Sunday morning, he said: "These are extremely serious allegations and they have to be investigated thoroughly.
"I did see further comments from the Chief Whip's (Mark Spencer) office that they weren't aware of the magnitude of the allegations.
"I can't explain anything further, I wasn't party to any of these discussions but clearly they must be investigated thoroughly, and that's clearly happening with the Met Police.
"But I only know what I've read in the press this morning."
It is understood the woman raised her allegations with Conservative Party officials, who took it to Chief Whip Mark Spencer and leader of the House of Commons Jacob Rees-Mogg.